Ontario Christian welcomes back our family event
Run for the Roses Derby Auction & Dinner
Saturday, March 9, 2024
Ontario Christian High School
Win a Front Row Seat at OC school graduations/promotions, Unique Student-made Items, Principal for a Day, Dream Lego Basket, Vacation Getaway, Sports Experiences, Restaurant and Spa Packages, and so much more for as little as $5!
Join us for Run for the Roses

Family Dinner & Auction
Ontario Christian welcomes back our family event held March 9th at our high school campus.
What sets our campus apart from other schools, is providing an atmosphere that is in line with our moto "Growing Christian Leaders". With our Run for the Roses Derby Auction, we asked our teachers and students where they would like to see campus improvements. The bets are in and the race to beautify, enhance security, remodel old bathrooms and accommodate our growing campus with additional shade came out on top! 
This FUNdraiser will be full of FREE activities, a family Italian dinner, showing off our students' work and love of their school, raffle auction, live auction and much more!
Will you save the Date?
Family Fun
3:30 PM-5:15 PM*
Raffle Auction Selection
FREE Inflatables,
Pony Rides,
Photo Booth,
Craft Station,
Live Music from our Students
Family Style Italian Dinner
*Tickets are not required to attend this family event.
**Dinner must be pre-purchased by March 1, 2024
Thank You

Run for the Roses Sponsors

We would love for your business to consider providing an immediate impact on Ontario Christian School campus enhancement projects and security extensions that are not in our general budget. Please view the sponsorship section below to find out how you can work with us to continue the excellence here at Ontario Christian.
Sponsor Logos Coming Soon!
Campus Enhancements &

  

Security Extensions
Run for the Roses Impact Goal: $100,000
Support the beautification upgrades and security extensions through the purchase of raffle tickets and by participating in the fund-a-need and live auction during the Run for the Roses program!
Elementary School Student Bathrooms (over 40 years old!)
High School Student Bathrooms (over 40 years old!)
Elementary Campus: Extend Campus Security Equipment to Back Field
Elementary Campus: Shade Awning
Raffle Auction
Enter to win these fabulous prizes for only $5!
Auction Prizes Coming Soon!
Raffle Auction 

Details

This is not your average silent auction. You'll purchase your raffle ticket(s) and drop the tickets in the jar in front of your desired items. Let your students join the fun of dropping a ticket in their favorite basket while raising funds for their campus improvements!
Raffle winners will be announced at the Run for the Roses program at 6:00 PM in the Knights Center.
Must be present to participate in the raffle auction by dropping your tickets off in the item jars during the free family event between 3:30 PM and 5:45 PM but do not need to be present for the announcement of raffle winners.
Raffle tickets: $5 each
RAFFLE BONUS: Buy 20 tickets and get 5 free! (Must be purchased online by 3/1)
Pre-purchase raffle tickets online before 3/1 and tickets will be sent home with the eldest student the week of the event. Additional raffle tickets can be purchased at the event in the Knights Center.
All raffle tickets purchased online after 3/1 will be picked up at the event Will Call Table, located on the softball field along the 3rd base side.
After registering for your Charity Auctions Today account and signing in, purchase raffle tickets by clicking on the "Buy Now" button.
Fund-A-Need & 

Live Auction

Want to help respond to our teachers and students requests for Ontario Christian's campus goals? You can give your support directly with Fund-A-Need by simply raising your assigned bidder number toward the impact item you wish to support like a new shade or the bathroom remodel. Enjoy the experience and excitement a Live Auction brings where you can raise your bidder number on a few select special getaways and fantastic items (check back here for updates on these live auction items!).

Opportunities for bidder numbers will be given at the Knights Center. The Run for the Roses program, raffle winners announcements, fund-a-need and live auction all start at 6:00 pm, don't miss out!
Live Auction Prizes
Bid to win while supporting OC!
Front Row Seats to High School Graduation
Dinner 

Tickets

Join us for an open house-style Italian dinner from 4:00-5:45. Open family-style seating will be available in the vintage gym and pavilions.
Dinner Tickets: $10 each
Includes: spaghetti, bread, salad & soup
Dessert prepared by OC Culinary department
Tickets must be purchased by 3/1
No tickets will be sold at the door
Sponsors

 & Underwriting

Three reasons why you should sponsor the Run for the Roses Derby Auction and Dinner:
Our Run for the Roses event is a great opportunity to give to a  Christian School that has been established over 79 years to continue the momentum of providing the best possible education for our students for years to come

.

Your participation in this event allows us to provide an exceptional atmosphere for our students and staff to grow in their walk with God and become Christian Leaders in communities across the world.

The proceeds from this event will have an immediate impact on funding projects that would not be attainable within our general budget so we can continue the mission here at Ontario Christian.

.
Please consider making an instrumental gift today! Click and download the sponsorship form and return to the Ontario Christian Business office or give your sponsorship online. 
To find out more about sponsorship levels, please contact Community Development Director Nickole Vander Dussen at (909)984-1756 ext. 1143.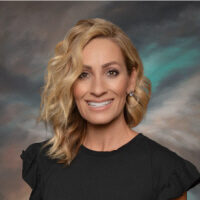 Sponsorship & Underwriting
Nickole Vander Dussen
Community Development Director
(909) 984-1756 Ext. 1143 or
(909) 994-0588