Tuition Assistance Fund
Make an impact in the lives of students by donating to the Fall Fund Drive Tuition Assistance Fund.
Fall Fund Drive
Local K-12 families see the impact of Christian education and value the covenantal mission of Ontario Christian where home, church, and school set a firm foundation where discipleship takes place throughout.
God is moving families, and Ontario Christian School remains committed to partnering with them. Supporters like you are a significant part of the story that God is writing at OC.
The Fall Fund Drive helps provide Christ-centered education to families and students through financial support.
Your generous gift to the Fall Fund Drive helps keep families and students at Ontario Christian and fulfill our mission of Growing Christian Leaders.
Ontario Christian Parent
"We are so thankful for our generous supporters. By faith, you have invested in God's work in the lives of our two boys in middle school and high school. We believe that this investment will glorify God through their growth into godly men to impact the world. Thank you for blessing us in this incredible way! May the Lord bless you richly in the world and for eternity."
Ontario Christian Parent
"I can't begin to thank Ontario Christian enough for the tuition assistance I have received for my grandson's education. The fact that he is able to continue into high school at OC, where he will not only receive an excellent curriculum but be surrounded by those who put God first—Christian teachers, staff, and fellow students—is a blessing for which we will forever be grateful. This would not be possible for us without the generous help of the donors. Heartfelt thanks and may God Bless you. "
Ontario Christian Parent
"The tuition help that I receive for my daughter is literally everything. I am a single mom and there is no way that [my daughter] could have been going to Ontario Christian without the tuition help that I receive. Bless you and thank you! You have immensely helped our family."
Ontario Christian Parent
"We are once again incredibly grateful to be the recipients of financial aid. Our kids love OC and life would be very different if they were not able to attend these two schools. This helps us to continue to keep them here where it's like home for them."
Ontario Christian Parent
"We're so thankful for the aid you have all provided! We know that having our boys here is a spiritual investment for them that will not return void. We pray that OC will continue to flourish and enable more people like us to be able to continue sending their children to this awesome school community!"
Ontario Christian Parent
"Thank you so much for your generous donations towards tuition assistance. Having tuition assistance available to help us through the year was such a blessing. We feel as though 'thank you' is not even adequate to express our gratitude for being able to keep our children at Ontario Christian School."
Ontario Christian Parent
"Receiving assistance this year was a God-send for our family. We've been attending OC for the past five years, and it has made such a difference in my daughter's life. I honestly could not fathom sending her anywhere else. Most private high schools tend to shy away from Special Education students or keep them hidden away. OC made special efforts to prepare the HS staff for these exceptional students, making sure they felt loved, cared for, and included. Words are not enough to express my gratitude for the generosity these donors have shown. My hopes and prayers are to be able to give back in the same manner in which we were blessed."
Ontario Christian Parent
"This summer, after living in a one bedroom apartment with my daughter, the Lord opened the door for us to finally move. As a single mom, I knew He was humbling me to finally apply for tuition assistance. I can't tell you how thankful I am for you. We are so blessed by generous people like you. I can't wait for the day when I'm able to do this for someone else. God bless you!"
Ontario Christian Parent
"Thank you for making it possible for my son to finish his high school years with his OC family. We will forever be thankful for your enormous support."
2024-2025 Fall Fund Drive/Tuition Assistance
$535,000
2023-2024 Tuition assistance donations
$500,000
2024-2025 Tuition assistance fundraising goal
Will you partner with us for the 2024-2025 school year?
Have Questions About Supporting OC?
Please reach out to our Advancement team.
Please note: Donations are processed using Kindful and may appear as Bloomerang on your transaction statement.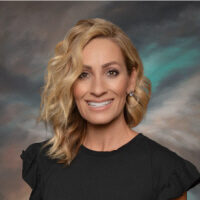 Nickole Vander Dussen
Community Development Director
(909) 984-1756 Ext. 1143 or
(909) 994-0588