Planned Giving
Planned giving with Ontario Christian offers you the opportunity to merge your financial objectives with your charitable giving.
Meet your personal financial, tax, and estate planning objectives while supporting Ontario Christian School
In recent years, planned gifts have become an increasingly important means of effective financial stewardship because they redirect material wealth to charity and ministry that would otherwise have been lost to taxes. Many of these gifts also provide a lifetime income stream back to the giver, along with significant income tax, capital gains tax, and estate tax benefits.
A planned gift is either 1) a deferred gift in which cash or other assets pass to Ontario Christian Schools at a future date or 2) an outright gift to Ontario Christian Schools of non-cash assets such as real estate.
Options for Planned Giving
Throughout the history of Ontario Christian Schools, friends and alumni have remembered OC in their estate plans. These gifts have been essential in providing Ontario Christian Schools students to grow into Christian leaders.
Bequests
Use your will or living trust to make an estate gift to Ontario Christian School. A bequest is one of the simplest and most frequently used ways to remember Ontario Christian School. For more information on planning your estate please contact the Advancement Office at (909) 984-1756.
Real Estate
Real estate that has appreciated in value is an excellent asset to use for charitable planned giving, either as an outright gift or to fund a charitable trust. You may want to consider giving your home to Ontario Christian School while retaining the right to live there for all or part of your remaining lifetime.
Life Insurance
Donate a paid-up life insurance policy to Ontario Christian Schools and name Ontario Christian School as the beneficiary. Alternatively, you can donate a new or partially paid insurance policy to Ontario Christian School, name Ontario Christian as the beneficiary, and continue to pay the premiums. You may also simply name Ontario Christian as the beneficiary or contingent beneficiary of a life insurance policy.
Retirement Plan Assets
Tax-deferred retirement plans are frequently the most attractive assets for charitable giving. These include individual retirement accounts (IRAs), 401(k) accounts, and 403(b) accounts. When assets are passed at death to children or grandchildren, they may be subject to both estate taxes and income taxes at rates exceeding 70 percent. Many Ontario Christian School donors choose to avoid these taxes by directing these retirement assets to the Ontario Christian upon their death by naming either the school or a charitable remainder trust as the beneficiary of their retirement accounts.
Income-Producing Gifts
You may want to make a gift to Ontario Christian School while retaining a source of income for the future. By establishing a charitable gift annuity or a charitable remainder annuity trust, you can assure yourself of a fixed amount of income for the rest of your life. Establishing a charitable remainder unitrust or contributing to the pooled income fund will generate a variable income payment for you. Ultimately, the principal used to generate income through any of these gifts will benefit Ontario Christian School.
If you would like to establish a trust or an annuity with Ontario Christian School but do not need the income immediately, you may choose to defer receiving the income for a period of time. You may want to begin receiving income when your children reach college age or when you are ready to retire. The income, whether fixed or variable, may be paid to you, your spouse, your children, your parents, or anyone else you name.
Have Questions About Supporting OC?
Please reach out to our Advancement team.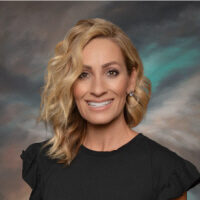 Nickole Vander Dussen
Community Development Director
(909) 984-1756 Ext. 1143 or
(909) 994-0588