Kindergarten at Ontario Christian
Providing a rich background of biblically based educational experiences
Ontario Christian School's Kindergarten program lays an essential foundation for the school years that follow.
We're rooted in the premise that all children belong to God, and we partner with families to guide them in using and developing the abilities and talents that God has given.
Two Options to

Serve Your Kindergartner
Five Day Program
Monday Through Friday
8:10 AM – 2:50 PM
Three Day Program
Tuesday Through Thursday
8:10 AM – 2:50 PM
While maintaining the same routines and classroom schedule of the full-time five-day kindergarten program, part-time students move through the curriculum at a quicker pace with our three-day program.
Learn more about Our
Kindergarten Program
I'd Like to
Schedule a Visit
I'd Like to Submit an
Admissions Inquiry
Growing

Christian Leaders

We prepare students for success in first grade through various experiences utilizing the full array of educational opportunities available within our 11-acre campus including:
Science and Social Studies
Frequently Asked Admissions Questions
What are the requirements to attend Ontario Christian School?
The basic requirement is that families attend a Christ-centered Protestant or Catholic church regularly.
What age must my child be to attend Kindergarten at Ontario Christian?
All students who will turn five years old before September 1st, 2024 are welcome to apply for our kindergarten program. Ontario Christian's preschool, junior kindergarten, and transitional kindergarten programs offer an exceptional learning environment for younger students. Learn more here.
What is the difference between the five day and three day kindergarten program?
While maintaining the same routines and classroom schedule of full-time kindergarteners, part-time students move through the curriculum faster with a three-day program.
Is before and after school care available at Ontario Christian?
Club IMPACT is a before and after-school care ministry that is available exclusively for Ontario Christian students in grades K‐6 who are currently enrolled at the OC Elementary Campus. This program is offered at the hourly rate of $6.75 before school beginning at 6:30 AM and until 6:00 PM after school. Learn more about Club Impact before and after school care.
Why does Ontario Christian assess students?
It has long been recognized that children mature at different rates and ages. Although chronological age is not the best method for determining school readiness, research has shown that children between the ages of five and six are more likely to be successful in a kindergarten program than younger children. At Ontario Christian Elementary School, a child must turn five years old before September 1st. We also utilize a developmental screening instrument that assesses a child's readiness to participate in a classroom environment.
The developmental screening instrument used at OCES does not measure a child's intelligence level and cannot predict academic success. Developmental screening does assist us in deciding whether or not a child is developmentally ready to handle the challenges presented to him/her in the classroom environment. The screening tool also assists the kindergarten teachers by providing them with important information about specific strengths and weaknesses.
How much is tuition?
We know that the decision to enroll represents a significant financial commitment for every family and is a considerable investment in your child's future. Please learn more about affording Ontario Christian and reach our Admissions Department directly by filling out an admission inquiry for detailed information about tuition rates.
Do the students wear uniforms?
Yes, all K-12 students are required to wear uniforms from our current provider, Dennis Uniforms. Preschool students do not wear uniforms and are only required to wear an OC spirit T-shirt on Fridays.
Darcy M.
(OC Parent)
Our family joined Ontario Christian High School this year and were welcomed with open arms by both students and staff. In a world of shifting values and morals, we applaud the OC family of professionals who are giving our children an education founded in strong Christian principles. Spiritually, academically, and athletically we watch with joy as they are each challenged in different ways to meet their God-given potentials. We feel blessed to have found OC!
Christine K. (OC Parent)
"We have been so pleased with the education that our children are receiving from Ontario Christian Schools. They are challenged academically and are growing spiritually as well. The teachers are fantastic, especially at the middle school level. The school is committed to its mission of 'Growing Christian Leaders.' We can see it in the growth of our children. We believe having our children at Ontario Christian is worth every penny!"
(OC parent)
"Ontario Christian is a place where we do not have to worry about our children's safety, what they are being taught in their lessons, or who their friends are. Ontario Christian is a place where we know the values are the same as ours at home. Ontario Christian will always be a part of who we are!"
Toia G. (OC Parent)
"My Husband and I love this school. Our daughter started there last year during the summer for Pre-K and is now going to start kindergarten in the fall. The school has been great! They are truly growing Christian leaders. My daughter is far more advanced than most her age. The staff really show they care and are always keeping my family involved. I am excited to be a parent of a child that attends Ontario Christian Schools."
(OC Parent)
"The education that OC provides is absolutely outstanding and priceless. The love, support, and instruction my daughter has received at OC are astonishing… I thank God every day that He opened the door here. I literally could thank you over and over again!"
Kristin K. (OC parent)
"Ontario Christian is by far the best Christian school in the area. I've noticed that most parents that send their kids here are very involved. The teachers are very approachable and in tune with all parts of the child – from academic to social. OC also offers many "extras" that the kids are involved in like computers, art, music, PE, Spanish, and library. Yes, the school is definitely an investment, but it's worth it."
SUBMIT AN
Admissions Inquiry
Request to
Visit Our Campus
Learn more about our
Kindergarten Program
Meet Our Admissions Team
Thank you for your interest in our school. We can't wait to meet you and walk with you through each step of the way during the admissions process.
Elementary and Middle School
Tira Dennis
K-8 Admissions Coordinator
(909) 321-2305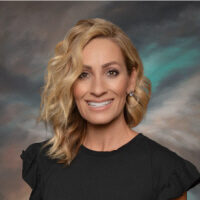 K-8 Admissions
Nickole Vander Dussen
High School Admissions Coordinator
(909) 984-1756 Ext. 143 or
(909) 994-0588
The Path to Enrollment at Ontario Christian
Inquire with Our Admissions Team and Tour our Campus
Submit an admissions inquiry, indicating your interest in applying to our school and letting our team know if you would like an optional in-person or virtual tour of our campus.
Apply Online
Our K-8th Admissions Director, Tira Dennis, will send a link to apply after you have requested a tour or have otherwise connected with us via the Admissions Inquiry.
Assessment
All kindergarten students will be scheduled for an assessment to determine their readiness to participate in a classroom environment.
Family Interview
An administrator/principal will contact you to set up a family interview via Zoom or in-person.
Enrollment
The online enrollment process starts after the student receives an acceptance letter to Ontario Christian School!
Policy of Nondiscrimination
The Ontario Christian School Association admits students of any race, color, national and ethnic origin to all the rights, privileges, programs and activities generally accorded or made available to students at this school. This school prohibits discrimination based on race, color, sex, age, national or ethnic origin in administration of its educational policies, admissions policies, scholarship and loan programs, and athletic or other school-administered programs. This policy is extended to employees and parents.